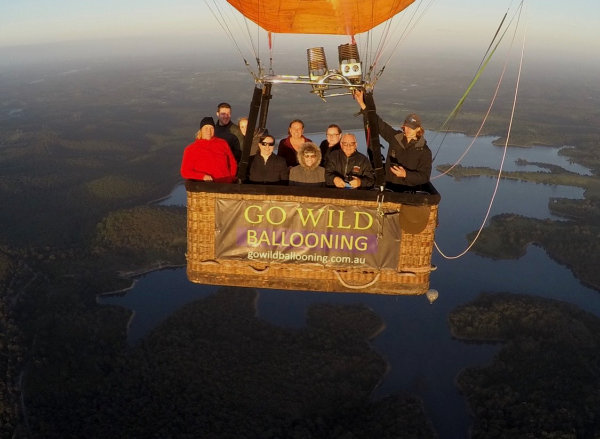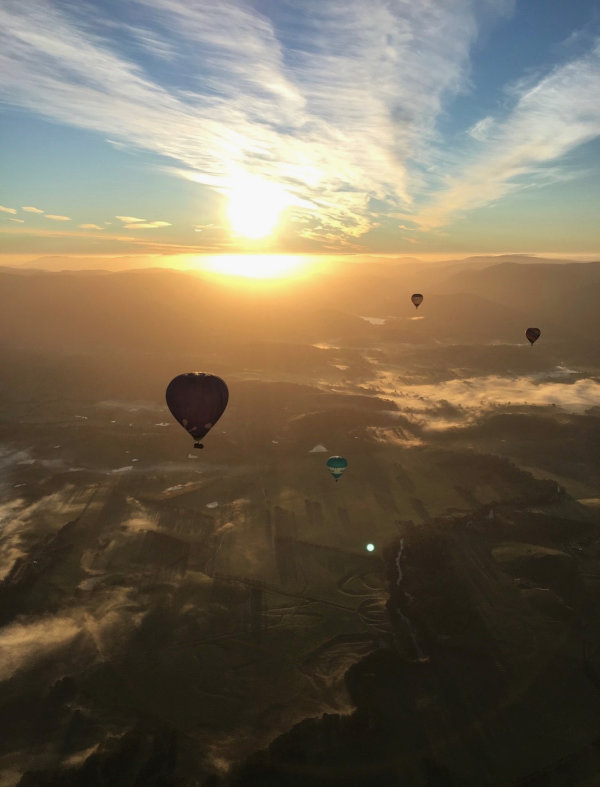 Welcome to the Yarra Valley, Melbourne's very own wine region and aviation hotspot located under an hours drive from the City.
Your' "Lighter than Air" experience begins at sunrise with a hot air balloon flight over the rolling hills and vineyards whilst capturing the beautiful Great Dividing Range and the Melbourne City skyline.
Celebrate the morning with a traditional glass of Chandon Sparkling wine as part of your Chateau Yering Hotel balloonist's breakfast.
To top off your day, turn your hot air ballooning experience into an adventure; whether you are a foodie, photographer or a thrill-seeker, the Yarra Valley has something for you…
A bucket list favourite, ballooning makes the perfect gift for all occasions.
COVID19 
After having received the latest information from the State Government including the planned steps towards a COVID Normal for our industry, we have recommenced our flying operations subject to change if necessary in accordance with State Government Guidelines.
Our COVID19 Policy & Safety Plan is in place to inform & protect our passengers, crew & pilots.
We look forward to flying with you soon.
Important Breakfast Update:  Until further notice, Chateau Yering Hotel will be open for breakfast on some, but not all days during the week. If passengers have a flight & breakfast booking & CYH is not open, you will receive a Breakfast Voucher after the flight, so you may book and enjoy on another day at your leisure.