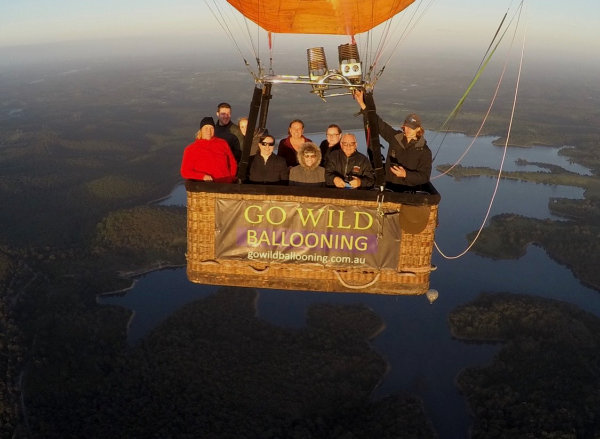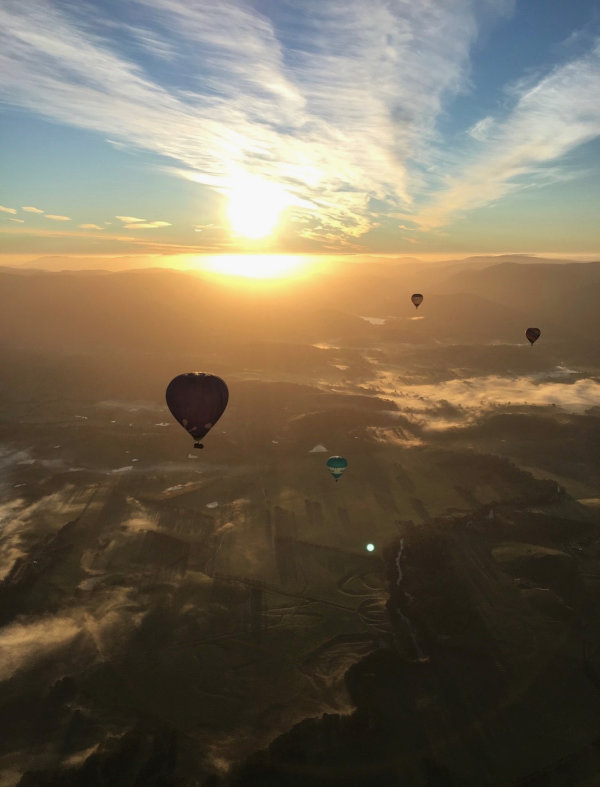 Welcome to the Yarra Valley, Melbourne's very own wine region and aviation hotspot located under an hours drive from the City.
Your' "Lighter than Air" experience begins at sunrise with a hot air balloon flight over the rolling hills and vineyards whilst capturing the beautiful Great Dividing Range and the Melbourne City skyline.
Celebrate the morning with a traditional glass of Chandon Sparkling wine as part of your Chateau Yering Hotel balloonist's breakfast.
To top off your day, turn your hot air ballooning experience into an adventure; whether you are a foodie, photographer or a thrill-seeker, the Yarra Valley has something for you…
A bucket list favourite, ballooning makes the perfect gift for all occasions.
COVID19 
Our COVID19 Policy & Safety Plan is in place to inform & protect our passengers, crew & pilots.
Download the Service Victoria App, upon arrival scan our QR code.
Important Breakfast Info
Unfortunately, we are unable to book additional non-flying guests for breakfast at Chateau Yering Hotel or the Novotel Geelong. We have our own breakfast table, menu & sparkling wine for our flying passengers who have breakfast included in their flight package. Non-flying guests will need to book & pay the venue direct. Due to seating arrangements, additional guests will not be seated at our breakfast table.
CYH is open for breakfast on some, but not all days during the week (usually closed on a Tuesday & Wednesday). If passengers have a flight & breakfast booking & CYH is not open, you will receive a Breakfast Voucher after the flight, so you may book and enjoy on another day at your leisure.
We look forward to flying with you soon.